Identify The Character. Email me. Win a Picture.
The Rules
- - -
Hello Everyone!
Saturday
's was
Spike & Drusilla
from
Buffy: The Vampire Slayer
. Surprise!
Well done to
Rich
, who
laments Sarah Michelle Geller's career.
-
David
- - -
So here's Today's:
Difficulty: 4 Out Of 5
Classic Fantasy Novel Hero Mage Type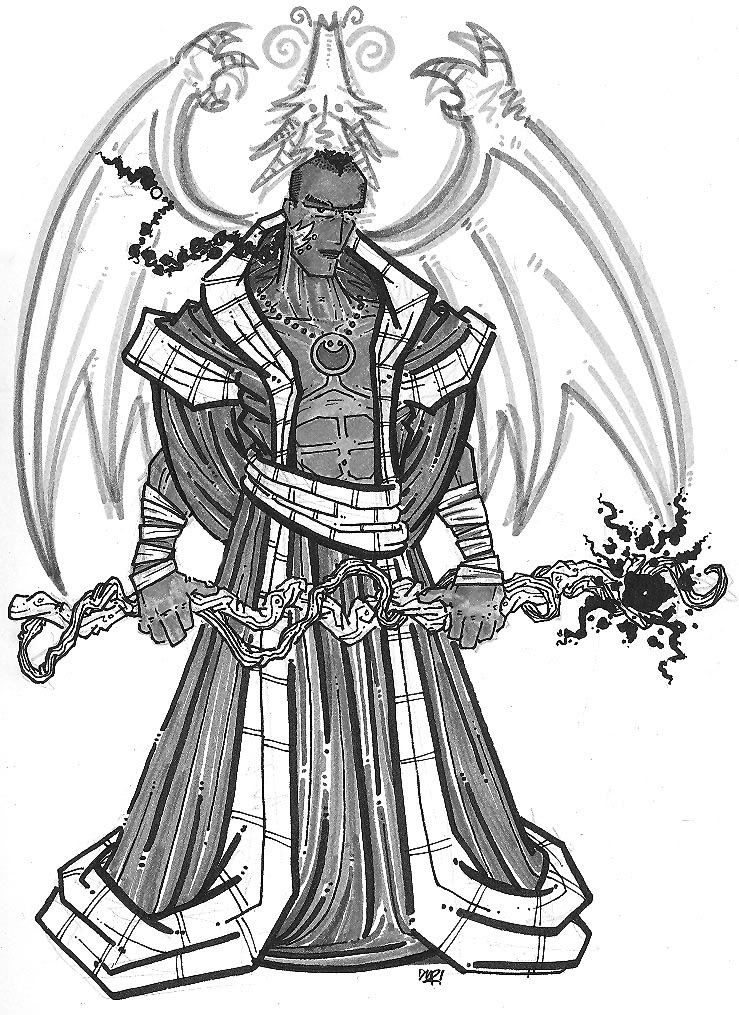 I don't draw him like anyone else,
mostly because most of the official art for him gives him

the wrong skin colour

.
Sigh.


Remember, you don't have to be first email in to win!
Just include an interesting fact, to make me love you most!
Go On. Email. Get Cracking.