Identify The Character. Email me. Win a Picture.
The Rules
- - -
Hello Everyone!

Updating Monday, Wednesday, & Friday For Now.



Ok, I'm not dead. Or brain-damaged. Just very quite ill. Need some rest and relaxation.



Friday's was Psychic Aldebaran Cat

Jenny

,

Bucky O'Hare

's helmsperson.

Well Done to

Hayley

, who taught me about the series' tangential links to bad 3D animation & Pride & Prejudice Fanfic.



Monday

's was veritable Twilight Princess, and annoying-but-less-annoying-than-a-fairy imp

Midna

, from

LegendOfZelda: Twilight Princess



Grats to

Sacha

, who doubts the ethical lessons of a game about a dimunitive perverted imp riding around on a young man trapped as a dog.

-
David
- - -
So here's Today's:
Difficulty: 3 Out Of 5
Long Fingered "Modern Music Genius". Apparently.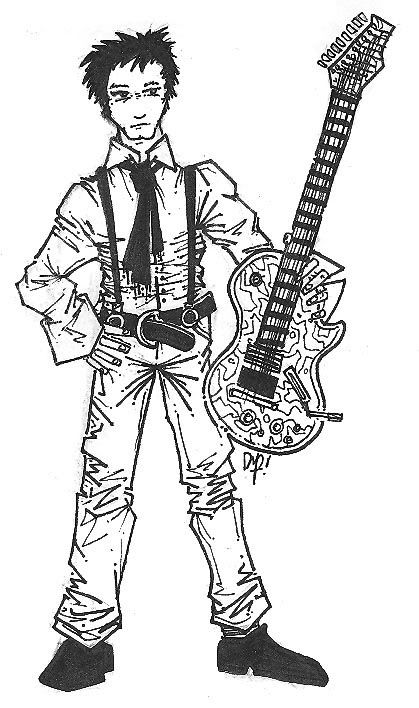 Not drawn in a Space Suit.

Go On. Email. Get Cracking.