Identify The Character. Email me. Win a Picture.
The Rules
- - -
Hello Everyone!
Updating Regularly Monday & Friday, For Now.
Special Posts on Wednesdays.


Hey. Welcome back. Let's pretend nothing's changed.

Monday's
was Tolkien's Smaug, from The Hobbit!
Well done to
"Dragon" Dave
who at first thought it was the logo for
Durham University's Treasure Trap Society
, only "so much more awesome". Awww.
And remember:
Screenap of Hit closest to the next 1,000 wins a free suggestion!
-
David
- - -
So here's Today's:
Difficulty: 2 Out Of 5
Rock God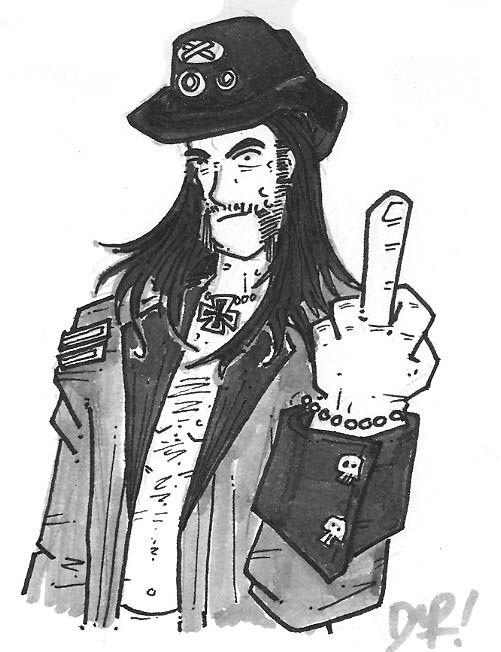 Well, by "God" I mean "Beauty Warts" and "Can Play Two Bass Riffs".
But still.
Go On. Email. Get Cracking.