Identify The Character. Email me. Win a Picture.
The Rules
- - -
Hello Everyone!
Updating Regularly Monday & Friday, For Now.
Special Posts on Wednesdays.
Monday's
was totally Rad Sega Hero artist
Sketch Turner
from the brilliant but totally 90's
Comix Zone
.
Well done to Alex, who informs me that pressing down repeatedly makes Sketch pass gas.
WOO!

-
David
- - -
So here's Today's:
Difficulty: 3 Out Of 5
Another Magical Comprehensive Goofball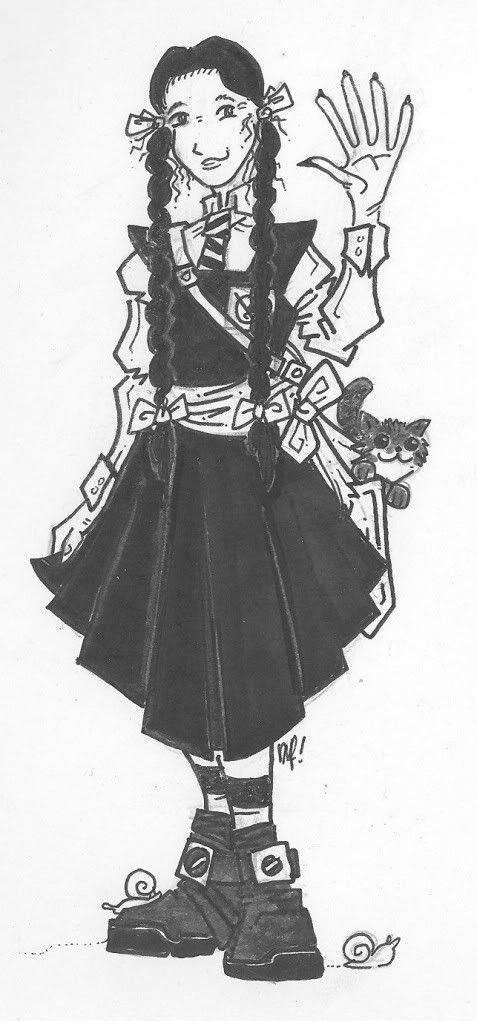 She's Been Here Before.
Consider it a lame comeback tour.

Go On. Email. Get Cracking.