Identify The Character. Email me. Win a Picture.
The Rules
Argh, accidentally deleted previous post. Balls.
In case you missed:
Wednesday - Slitheen
.
Winner:
Alister
Thursday - Inspector Gadget
.
Winner:
Katy
Friday's was
Kate Bush
as the sword-wielding, cello-hiding-in, chainmail-bikini-toting
Babooshka
, from the video of the same name.
Congratulations to
Mikey
, who totally made me very sad,
with his sad sad story of CD-theft and Bush persecution.
And a very special thankyou to
Olwen
,
who reminded me that
DON'T GIVE UP // CAUSE YOU HAVE FRIENDS
.
Sniff. Gets you right here. In the pancreas.
For the weekend, here's an easy one!
- - -
So here's Today's:
Difficulty: 1 Out Of 5
DC Cartoons & Comics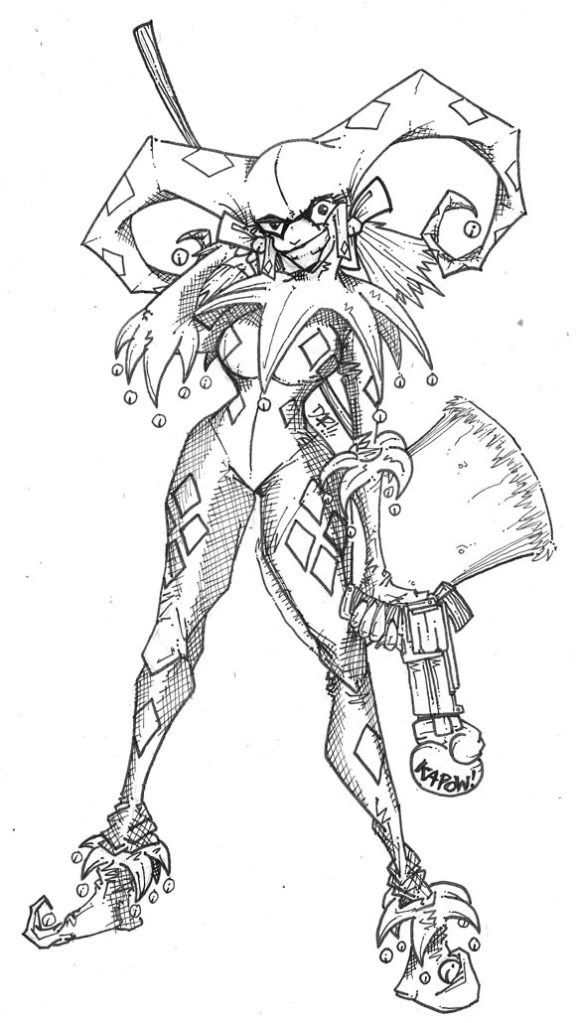 It's a Mad Mad Mad Mad Mad Love.

Remember, you don't have to be first email in to win!
Just include an interesting fact, to make me love you most!
Go On. Email. Get Cracking.