Identify The Character. Email me. Win a Picture.
The Rules
- - -
Hello Everyone!
Updating Regularly Monday & Friday, For Now.
Special Posts on Wednesdays.
Wednesday's, for now, in an attempt to do something different, will be
Doctor Who's That What?
Focussing on guessing / suggesting characters from The BBC's Old Man In A Box series, and various tentatively linked other shows (Hitch-Hiker's Guide, Blake's 7, Casanova... you get it).
An early quicky, as I have no 'webs at all at home.
Also, apologies for quality of scans. I'm on a new laptop, with none of my old kit. Will try and rememdey this... once I've moved house. Hmm. Timing.
Last Week
's was
Auton Centutrion Rory
! Well done to
Tom
, who gave me such a complete list of "partial Rory deaths", there's some on there I hadn't even considered, and I was up to two hands already.
-
David
- - -
So here's Today's:
Difficulty: 4 Out Of 5
Easy Clown, Harder Companion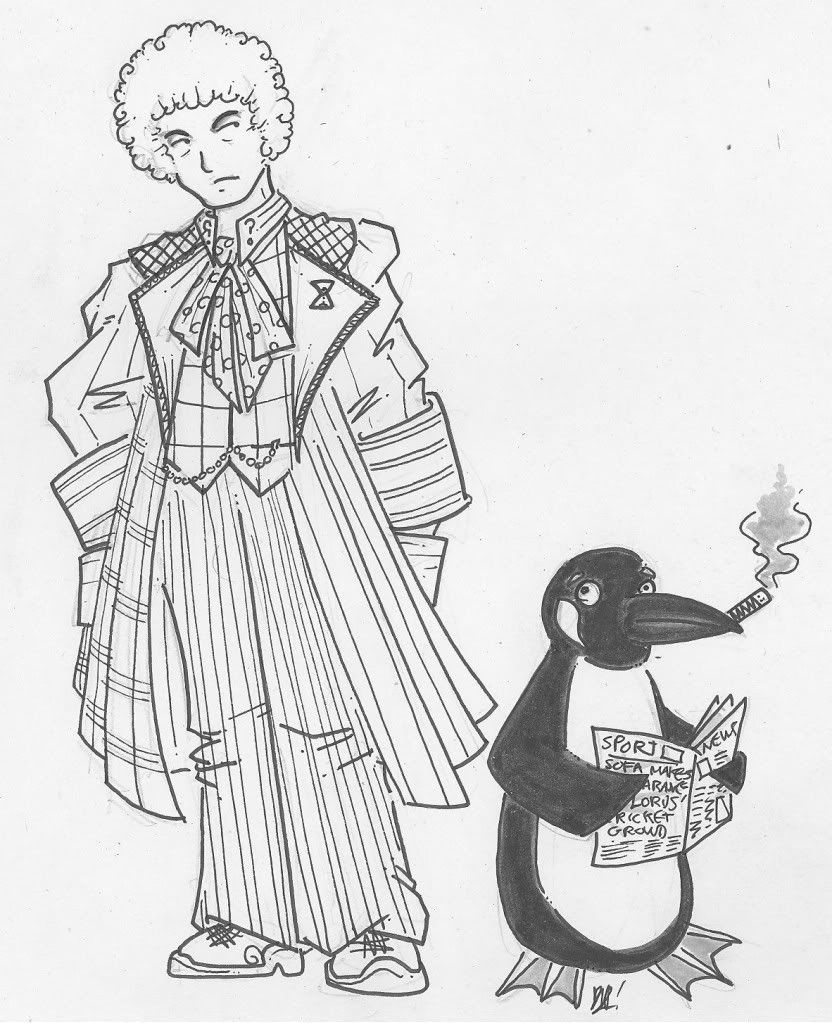 If I'd thought, I would have drawn his awesome blue costume from that 2002 web serial.
Go On. Email. Get Cracking.